Meet our talented Instructors and Choreographers
We are very excited to introduce our instructors/choreographers for this dance season. We have added new Instructors/Choreographers and welcome back those returning.
Tammy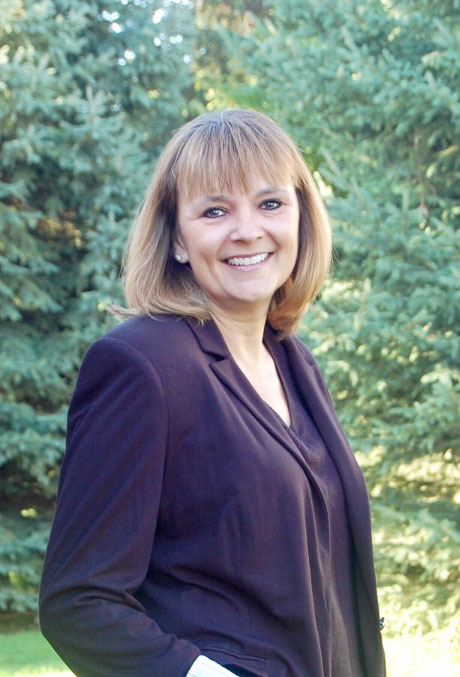 Tammy
Instructor/choreographer
×
Debbie Thiel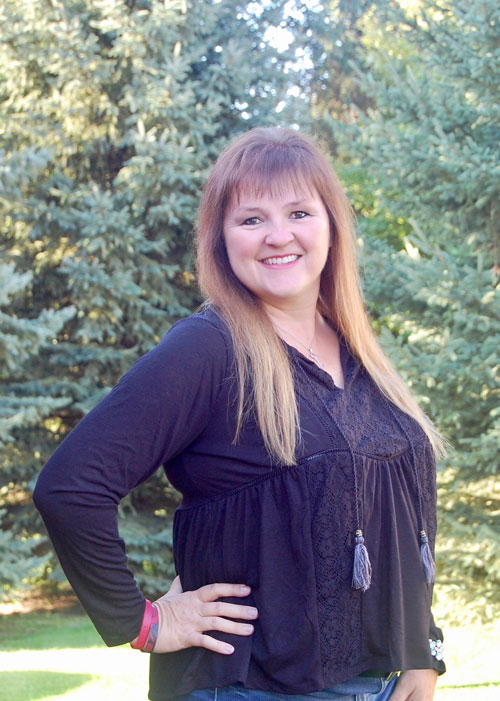 Debbie Thiel
Director, Choreographer, and Instructor
Debbie began assisting classes when the studio opened in 1984. The following year she started choreographing and then began teaching classes in 1986. Currently Debbie is teaching all ages and levels of dance. As a child, tap was her strength. As an adult, teaching technique is her passion!
Debbie is a former member of the original "Broadway's Best" from 1984-1987. She is a member of DEA (Dance Educators of America) and judges for both regional and national dance competitions as well as for both city talent pageants and national pageants.

This mother of 3 boys has appeared in commercials for the Mall of America and travels annually to Las Vegas, Los Angeles and New York to continue her dance education. Each year Debbie help choose amazing guest teachers to come to the studio to inspire Dancin On Broadway's dancers. Some of the more recent guest teachers include: Barry Lather, Tiffany Maher, Angelina Mullins, Brian Rabenda, Mathew Prescott, Andrew Drost, Marni Raab, Chris Hale, Calen Kurka… the list goes on!
With over 40 years of dance training, Debbie has the passion to teach our youngest dancers, the patience to teach our dancers who are 'young at heart', and the dedication to teach everyone in between.

×
Laurie Mears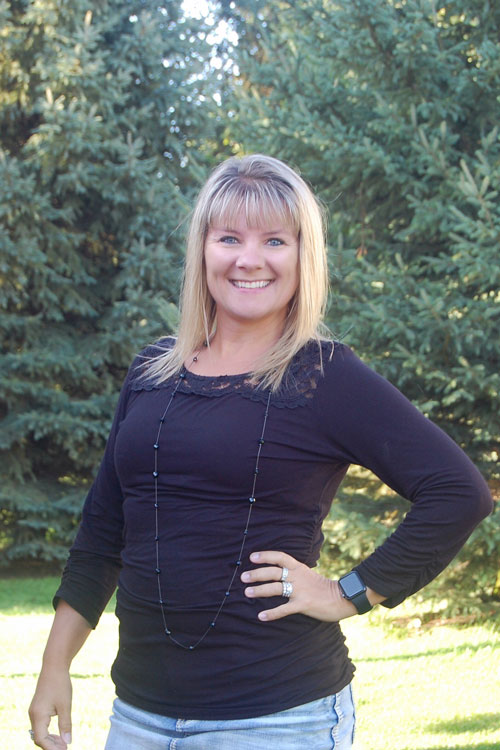 Laurie Mears
Instructor/Choreographer
Laurie has been dancing for 32 of her 34 years of life. 29 years at Dancin On Broadway. She started assisting her teachers when she was in Jr high, and teaching on her own while in high school(1996).
As a student she started dancing in a recreational class then quickly moved into a performing line. She attended competitions and conventions in MN, NV, TX and, FL. Laurie has always loved to dance in front of people, so she competed in group dances and solos dances.

As a teacher and choreographer Laurie has had many outstanding achievements. One of them being the DOB recitals, its an amazing experiences seeing her students progress each year. Laurie has also won top awards for many dances such as; Cold As Ice, Drum Battle, Hurricane 2000, Beautiful Goodbye, Car Wash, Jail house Rock, Storm, Angel, Oompa, Look at All The People, Candy Land, Bubble Gum Ball, Freedom, Trash'n the Camp, Hey Baby, Boogie Shoes, Little Black Spider, It Takes Two, Pink Cadillac, Dream in Color, and many many more!

Laurie has a great connection with all of her students, beginner through advanced. She loves to mold them into talented young dancers! She has students who have won choreography awards, high point awards, entertainment awards, scholarship's and titles! Some of the best ones (so far) are; Call Me, It's Too Darn Hot, Can't Touch This, Goodbye My Lover, Rock Me Tonight, Welcome to The Jungle, To Late To Apologize, Lifetime, Freedom and Dancin With Myself!!

Laurie is also involved in bringing the studio into the community. She has directed 1000s of dancers in parades such as Maple Grove, Osseo, Brooklyn Park, Rogers. Her students have done talent shows in their schools, at The Anoka Fair, MN State Fair, Otsego Days. She also has had dancers at the Elk River "Baby I'm a Star" show, and Rogers dance team show. Laurie also won awards for our parade units and for being the #1 Dance studio in Maple Grove!

Laurie is a teacher who will go the extra mile for all of her students!
×
Michelle Thiel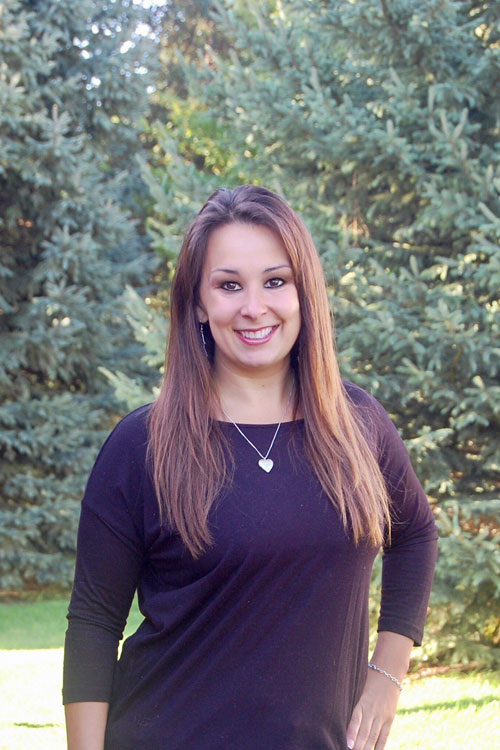 Michelle Thiel (Mike)
Instructor/choreographer
Michelle, (aka Mike), grew up dancing with Dancin On Broadway since 1984. For 19 years she was a member of our Performing Lines. For the past 13 years she has been teaching all ages and levels.
Her experience and talent has helped her land a spot performing in the Superbowl XXVI pre-game show as well as performing under the director of Barry Lather for the Minnesota Vikings half-time shows. Michelle made an appearance on the television special "Las Vegas Showgirl- Almost Famous" on E! Entertainment Television. She also appeared in the movie "Mighty Ducks 3"
Performing is a great passion of Mikes, but she has learned that her mix of dance styles has made her a great choreographer today. Many of her classes and soloist have won many top Regional, National and scholarships awards. Some of them include; "The Dance", "Fever", "Feeling Alright", "All That Jazz", "Addicted To Drums", "Stand Out", "I Got A Feeling", "Dancing On My Own", "My Love", "Tainted Love", "Hi Ho", "Gitchee Gitchee Goo", "It's Me Snitches","Hit Me With A Hot Note", "Call 911", and many more.
To continue her education, Michelle travels annually to Las Vegas, Los Angeles, and New York where she takes classes from top dancers and choreographers including Savion Glover, Wade Robson, Michael Minery, Mia Michaels, and Gregg Russell.
On stage, Michelle's choreography has entertained and thrilled countless audience members around the area. You may have seen some of her work in the: Flash Mobs in the MapleGrove area, numerous parade routes, talent and variety shows, and at different schools around the area. Her work and ability to teach all ages and levels show in the wide variety of classes she teaches: our Performing Lines, Pre-Performing Lines, Companies, Soloists, Hip Hop, and Recreational Classes.



×
Tianna Wills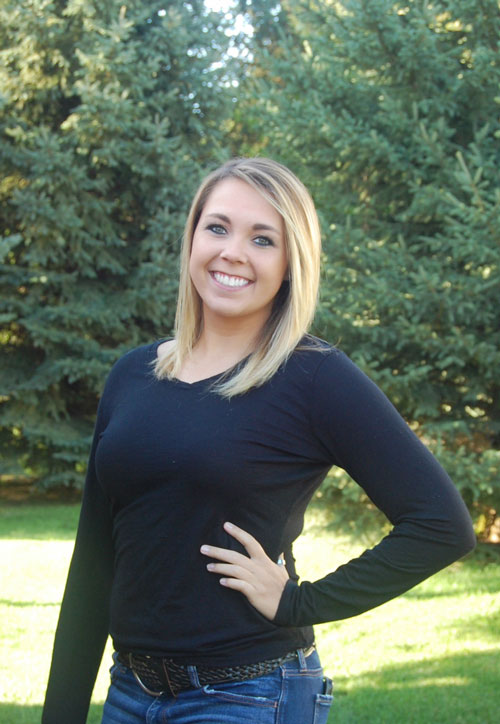 Tianna Wills
Instructor/Choreographer
(aka T), began dancing at Dancin On Broadway at the age of two. During the 20 years she danced as a student, she has "Strived" to be as good as she could be. Being a member of Performing Lines most of her life, she has gained the love for all styles of dance. Tap, Hip Hop, Jazz, Ballet, Lyrical, and Contemporary. Being part of a family where dance has been their lives, has given Tianna opportunities to travel to New York, Las Vegas, Florida,Texas, and Chicago taking classes from some of the top choreographers and dancers.
As Tianna has assisted and taught classes the past few years, she has acquired a following of dancers who love and can't wait to take her classes. Tianna will be teaching our Performing and Pre-Performing Lines, Hip Hop classes and soloist this season.
×
Abby Clark
Abby Clark
Instructor
Bio to come...
×
Abby Guilford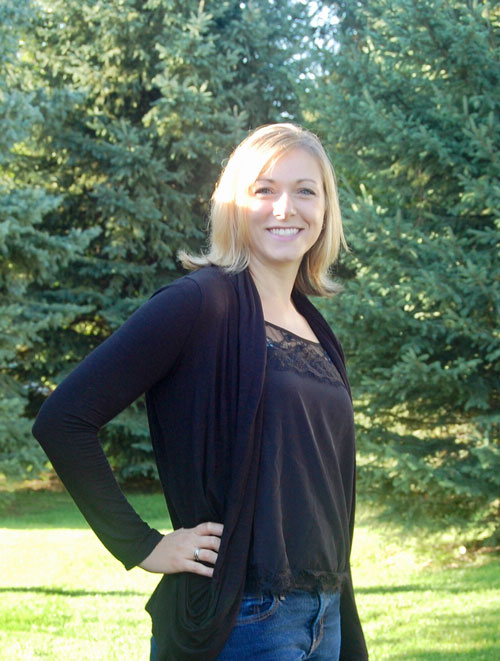 Abby Guilford

Instructor/choreographer
Bio to come.
×
Carol Farren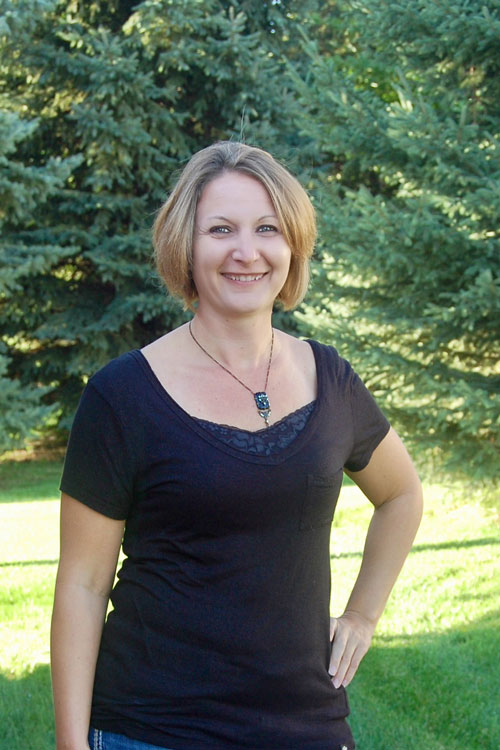 Carol Farren

Instructor
Carol started dancing at the age of 7 at Dancin on Broadway in 1984 (Our first year being open!). She continued to dance here until she finished high school 11 years later. Carol became an assistant at age 14 and decided that she wanted a career working with children.
Carol attended college at Saint Mary's University in Winona, MN, where she graduated with a B.A. in Elementary Education. While in college, Carol took as many dance classes as she could at Saint Mary's and at the Minnesota Conservatory for the Arts. Carol taught pre-ballet classes at MCA for 2 years. She also performed in the MCA Dance Repertory Company's spring show for 4 years, including the Firebird Ballet. Carol took master classes from James Sewell of the James Sewell Ballet Company and Bryant Young, who choreographed and played Snuffleupagus on Sesame Street.
Carol currently works for the Anoka-Hennepin School District as a Program Coordinator for the Adventures Plus School Age Childcare program. Working with children has always been her passion weather in the classroom, in the dance studio, or in play.
Carol will be working with our Recreational Classes this season.
×
Jill Johnson
Julia Jones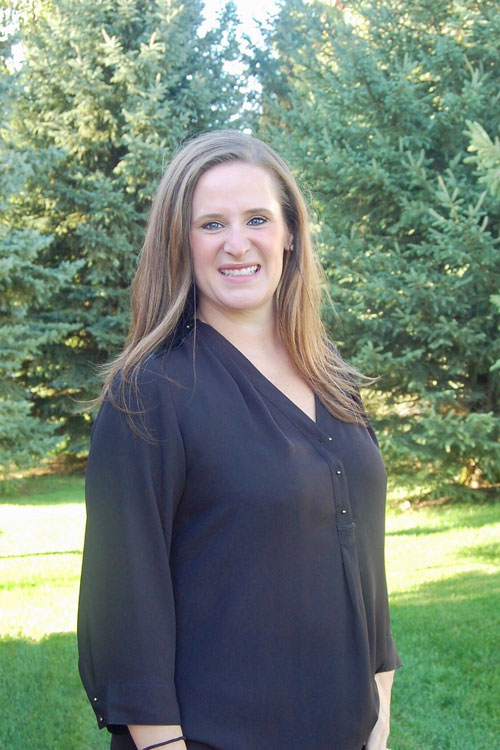 Julia Jones
Instructor/Choreographer
Julia started dancing at the young age of 2 ½ and hasn't stopped since! She grew up at Dancin on Broadway dancing in the performing lines and small groups as well asperforming solos where she won many top honors and scholarships at the regional and national level.
She also was an assistant dance instructor to the directors of DOB, Tammy and Debbie. During this time Julia spent a lot of time traveling to conventions around the country to learn and train with many top choreographers such as Mia Michaels, Dee Caspary, Joe Tremaine, Gus Giordano and Frank Hatchett.

After High School, Julia attended the University of Minnesota where she received her Bachelor of Arts in Dance. This is where her ballet training really developed under the tutelage of Minnesota greats Lise Houlton, Bonnie Mathis and Lirena Branitski. Julia was also introduced to the world of modern and contemporary dance and soon realized this was her passion. Julia got the opportunity to perform classic pieces of choreography from Paul Taylor to Jose Limon. She also worked with many local choreographers such as Paula Mann, Shawn McConneloug and nationally recognized companies like Shapiro and Smith Dance (Danial Shapiro and Joanie Smith) and TU Dance with artistic directors Toni Pierce-Sands and Uri Sands.

After college Julia couldn't wait to start teaching and choreographing for her alma mater, DOB. Julia prides herself on making great connections not only with her students but also with their parents as well. Her main emphasis as a teacher/choreographer is to showcase her dancer's abilities and strengths while still stressing a strong focus on ballet technique. Her dancers have received numerous top honors along with many special awards such as showmanship, technique and choreography, including regional and national titles winners at competitions like Starpower, Hall of Fame, Showstoppers, Starquest and Legacy.

While being versatile in many styles of dance, her favorite dances to choreograph and teach are ballet, lyrical and contemporary. She also has a major soft spot for musical theater. Julia's love for dance shines through in every class she teaches while keeping her classroom fun, but focused. She loves watching the growing process of all her students. The sense of accomplishment is very rewarding and what makes her strive to be better year after year. Julia says her greatest accomplishment would be her AMAZING family while watching her beautiful son grow each day!

Julia works with our recreational classes, performing lines, Xtreme team, Companies and soloists.
×
Morgan Wohlers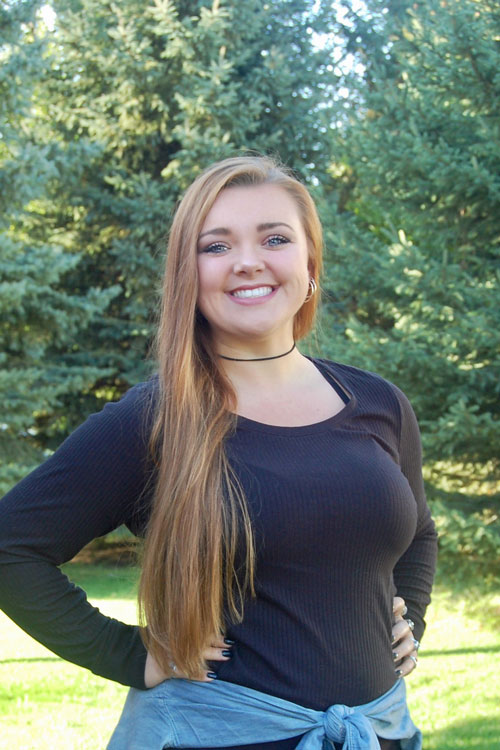 Morgan Wohlers

Instructor/choreographer
Morgan has been with the DOB family since she was 4 years old and she hasn't been able to leave the studio since. Starting in recreational classes for her first few years, Morgan knew that this was what she wanted to do and decided to join Dancin On Broadways performing line team. Since joining the performing line groups in the year 2001, Morgan has trained in many styles of dance including Ballet, Jazz, Tap and Hip Hop. She has also had the opportunities to take classes from some master choreographers such as Barry Youngblood, Deborah Wilson, Geo, Heather Ferri, Chris Hale and many more.
Morgan has had the contingency to travel to many different places across the United States. In doing so, she has been able to compete against other studios from across the nation for national titles in places such as, Chicago, IL; Las Vegas, NV; Orlando, FL; and Wisconsin Dells, WI. Over her 14 years at DOB she has been side by side with some of the best choreographers in the studio and has had the opportunity to work under and assist in their classes. While working with these teachers, she has learned so much about leadership skills and compassion for what dancing is all about.
Outside of the studio, Morgan is attending St. Cloud State University to get her Bachelors Degree in Elementary Education and is hoping to continue in expanding the minds and smiles of children inside of the dance studio and out.
×
Nicole Alden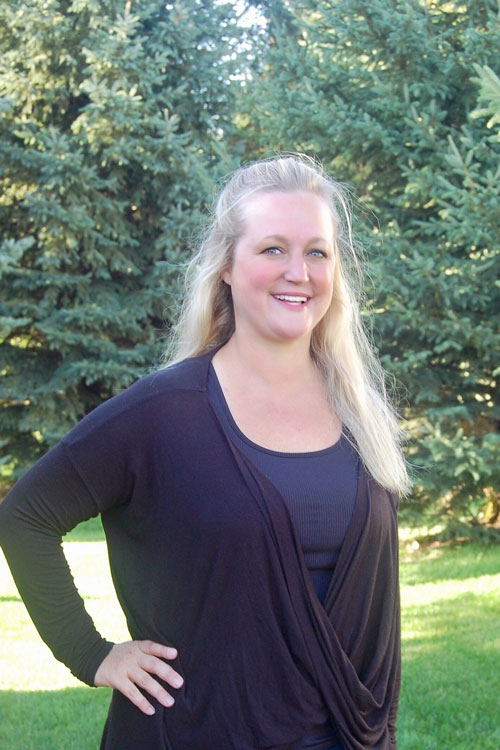 Nicole Alden
Instructor
Nicole grew up in Maple Grove and started dancing at the age of 3 with Cheri Bell's Studio of Dance, later moving to the Dance Shoppe performing lines as well as the Osseo Danceline. She competed in many regional and national competitions, and was also chosen to perform at Super Bowl XXVI.After graduating from Osseo Senior High, Nicole attended the College of Saint Benedict & Saint John's University, graduating with a BA in Management. During that time she was on the St. Ben's Dance team, and helped with founding the team in 1993. She also taught for Just for Kix Dance Teams. After college she coached the Maple Grove Dance Team.
Nicole is married to Todd and they have two girls, Ashley & Ella. Nicole and her girls all are a part of our competition teams here at Dancin' on Broadway. Since her family does not want anyone to be left out, both Todd and her brother, Bobby, dance in the Father/Daughter class."I am excited to be able to share my knowledge, joy, and enthusiasm of dance with others"Nicole will be working with our Recreational Classes this year.
×
---